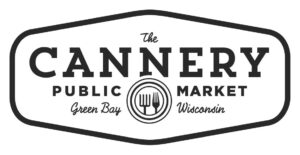 The "field to fork" food movement is taking on a new form in downtown Green Bay as the Public Cannery began its construction this past week in the Larsen Green redevelopment project.
Over the past few years, downtown Green Bay has been fortunate to host the Saturday farmer's market, the Wednesday evening farmer's market during the warmer months, and the Bellin New Market farmer's market inside the KI convention Center during the colder months. All of these events feature locally grown food products that emphasize health and wellness. Many of the products are organically grown.
Often known as "field to fork" food venues, these events contribute to the downtown culture and healthy eating offerings for Green Bay and surrounding residents. Now a new kid on the block will soon join these venues as the Cannery Public Market began its construction next to the recently expanded Titletown Brewery. The Cannery will feature a full sized delicatessen, local cheeses, a variety of meats from local farms, and a variety of wines and other products.
Smet Construction's project manager, Joash Smits, recently completed the paperwork and design with owner, John Pagel of nearby Luxemburg, WI.
Smits said, "We've been working hard on this project this past year and are pleased to be able to get this off the ground, just in time for this year's growing season." When the warm weather begins people will be able to buy fresh products every day, not just on Saturdays or Wednesdays." The Public Market is a perfect mix joining Titletown Brewery in its fresh offerings. Of special note will be its "cheese window" where customers can watch cheese curds being formed and attendants working the cheese vats.
Said Smits, "There's something here for everyone. I think people are really going to be surprised. We're hoping the Public Cannery becomes a destination place, a must see place to bring your friends and visitors from out of town."
The Cannery is expected to open in early June.
For more information:
Greg Polacheck
Director Market Development
Smet Construction Services, Inc.
920-532-3828
gpolacheck@smet.com