When Aaron Rodgers was injured during a recent Monday Night Football game, he became another Green Bay Packer player hurt on a team plagued by injuries this season. Such is the game of football today in the NFL when you never know when your favorite player might go down. Recently, the league has implemented new safety-oriented practices to cut down on the number of player injuries. Procedures for handling concussions to an increase in personal foul penalties to prohibiting helmet to helmet hits have all been implemented.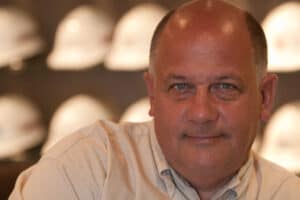 (Wayne Rodda, Smet Safety Director)
Just like the NFL has implemented safety practices, Smet Construction Services too has several safety practices in effect. And while a construction site is certainly different than a game of football, it is no place to take lightly. Safety is taken seriously at our construction work sites.
With over 30 years in the business, Smet's Wayne Rodda conducts Smet's quarterly safety meetings. Rodda delightfully expressed: "I love safety. It gives me a chance to connect with all of our subs and to make sure our jobs are up to snuff."  Just a few of the safety practices emphasized by Smet are conducting weekly tool box talks, proper site signage, brightly-colored clothing, special pre-work meetings, ladder and scaffold safety and special responses when hazards or red flags are identified.
Rodda continued, "Overall, we have a great track record. We require our subs to have safety manuals and we have a job start-up kit that stresses safety practices during the entire job, not just the beginning."  Daily reports and safety checklists also help to monitor the job site safety.
Here at Smet, we take our safety program very seriously because it never is fun to see one of your teammates go down to an injury.
Greg Polacheck,  Director of Market Development
E:mail:  gpolacheck@smet.com