Your building can be a staffing resource with help from manufacturing contractors
What does your building say about you? Most often, it is your building (not you) that provides the first professional impression of your company for prospective employees. Smet Construction Services, one of the leading manufacturing contractors in Green Bay, has decades of experience in delivering buildings that create the right impression.
Employees are still the greatest business commodity, and the competition for good employees is higher than ever. That's reflected in the growing number of employment-recruiting services and online job-services sites.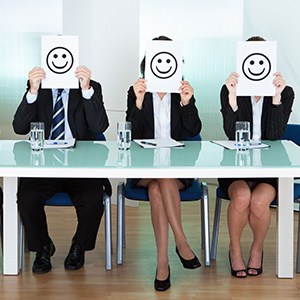 Identifying, attracting and retaining employees is vital for any growing business. Innovative companies have embraced the fact that good building design can be a deciding influence not only in getting the right people to work for them, but to retain them and get them to perform at their best.
"Millennials and other workers are increasingly drawn to employers who show that they care about the quality of work environments," says Scott Smet, president and CEO of Smet Construction Services, Inc. "There is definitely competition for workers, and we see trends where more companies want to incorporate building features that differentiate them from competitors, and help them attract workers of all ages."
Professionals, young and old, will gravitate toward businesses whose work environments are designed by manufacturing contractors to provide wellness, comfort, interactivity and innovation. Happy, healthy employees are more productive employees. And in both new construction and renovation, it's not always about a higher cost; it's about better design and planning. Good design incorporates amenities that create an environment where new employees will want to work and where existing employees will want to stay.


Features manufacturing contractors include in employee-friendly buildings
Green construction companies incorporate outdoor green spaces, patios and decks that offer employees an alternative setting for lunch breaks.
Offices designed to allow greater permeation of natural light provide healthier work environments.
Well-designed breakrooms become great flex spaces for meetings and social gatherings.
Exercise rooms promote wellness and provide great stress-reducing activities for break times.
Small, informal lounge areas can break the monotony of desks and offer additional flex space for less formal interaction.
Dynamic open-office planning can facilitate greater collaborative opportunities which can drive innovation and promote teamwork.
Private breakout rooms can support multi-purpose functions and offer the availability of privacy when needed.
Good interior design takes advantage of the professional coordination of color, art and finishes in a way that creates warm and inviting spaces which help to avoid the corporate tendencies toward sterile and institutional environments.
Manufacturing contractors, such as Smet Construction Services, believe your buildings should be the best reflection of who you are and this will attract the best staff and best clients.
About Smet Construction Services, Inc.
Smet Construction Services, Inc. is a third-generation building contractor specializing in adapting the design-build and construction management project delivery methods. They work to form a unique partnership with their customers in designing and building their industrial, commercial or specialized construction projects.
For more information, contact a member of our business development team at (920) 532-3828 or visit smet.com.
Greg Runnoe
Business Development Associate
(920) 619-1129 [email protected]